Information, investigation, exploration
Education and Technology Reports

Legacy IT is not Sustainable:
Transformational IT is The Future
Student, Faculty and Staff expectations are vastly different than in the past because technology impacts the socks, business, and personal aspects of everyone's personal and professional lives. The education sector's legacy IT infrastructure and service model is not sustainable as educators struggle with limited funds and hard to find expertise These conditions create vulnerabilities, risk, and inadequate student service. Education transformation includes changing the legacy model of institutions managing themselves to the prudent use of IT managed services
Identity and Access Management Platforms
A central identity for students, faculty, and staff across all online systems, services, and applications is expected and essential for educational institutions. Identity and Access Management (IAM) systems offer more than authentication, they provide improved usability, customization, compliance, and secure authentication. This report offers a sample of IAM across the education sector with insight from some major IAM vendors.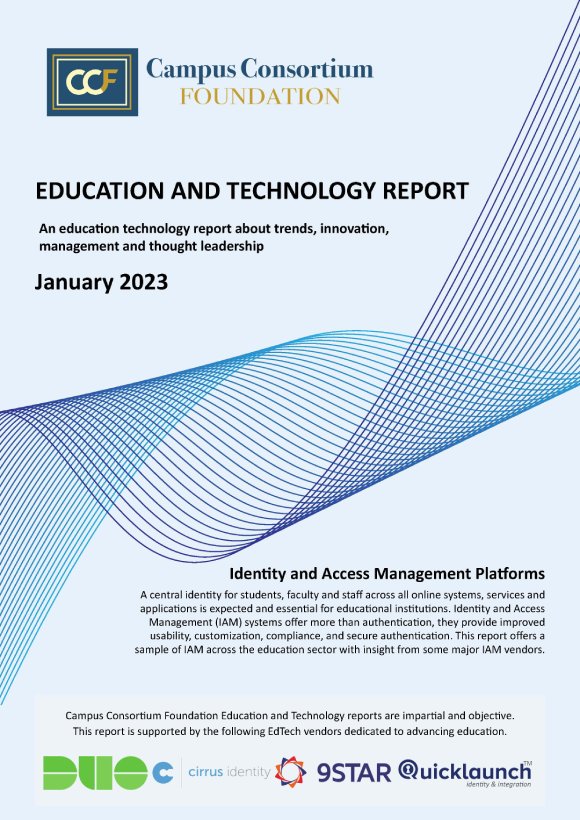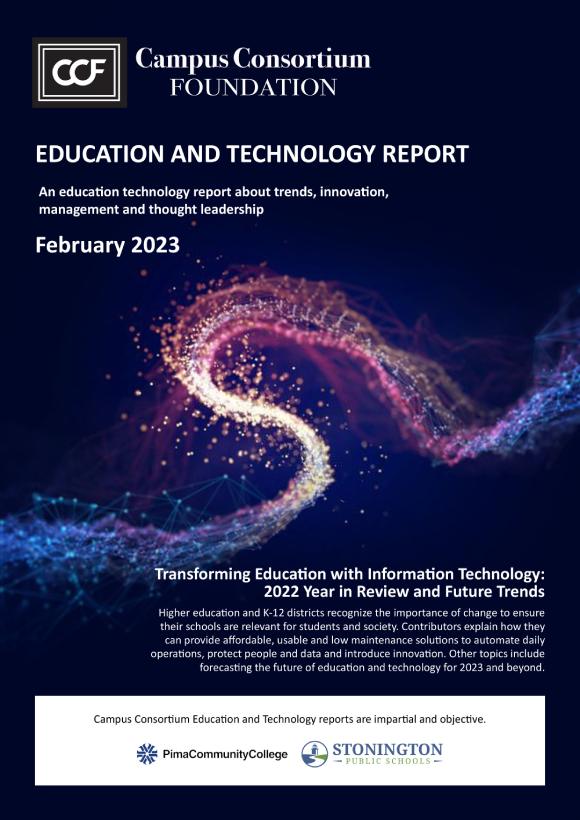 Transforming Education with Information Technology Year in Review and Future Trends
Higher education and K-12 districts recognize the importance of change to ensure their schools are relevant for students and society. Contributors explain how they can provide affordable, usable and low maintenance solutions to automate daily operations, protect people and data and introduce innovation. Other topics include forecasting the future of education and technology for 2023 and beyond.
EdTech Innovation and Education Transformation
Edtech Innovation will transform and advance educational institutions of the future. This report presents five EdTech founders and leaders who describe how education is changing and the innovation they provide to advance education.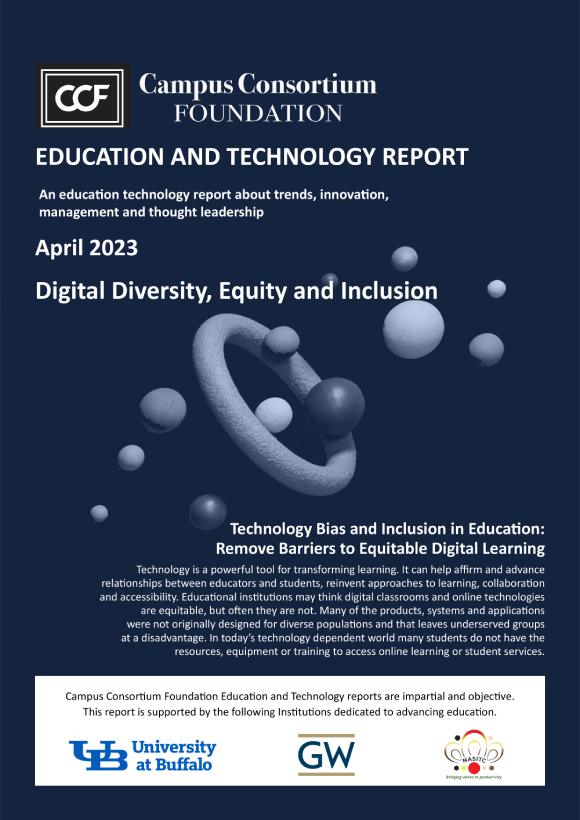 Digital Diversity Equity and Inclusion (DDEI)
Technology is a powerful tool for transforming learning it can help affirm and advance relationships between educators and students and reinvent approaches to learning. Collaboration and cozy, Educational institutions may think digital classrooms and online technology are equitable, but often they are not. Many of the products, systems, and applications were not originally designed for diverse populations and that leaves underserved groups at a disadvantage. In today's technology-dependent world, many students do not have the resources, equipment, or training to access online learning or student services.
Legacy IT is not Sustainable: Transformational IT is The Future
Student, Faculty and Staff expectations are vastly different than in the past because technology impacts the socks, business, and personal aspects of everyone's personal and professional lives. The education sector's legacy IT infrastructure and service model is not sustainable as educators struggle with limited funds and hard to find expertise These conditions create vulnerabilities, risk, and inadequate student service. Education transformation includes changing the legacy model of institutions managing themselves to the prudent use of IT managed services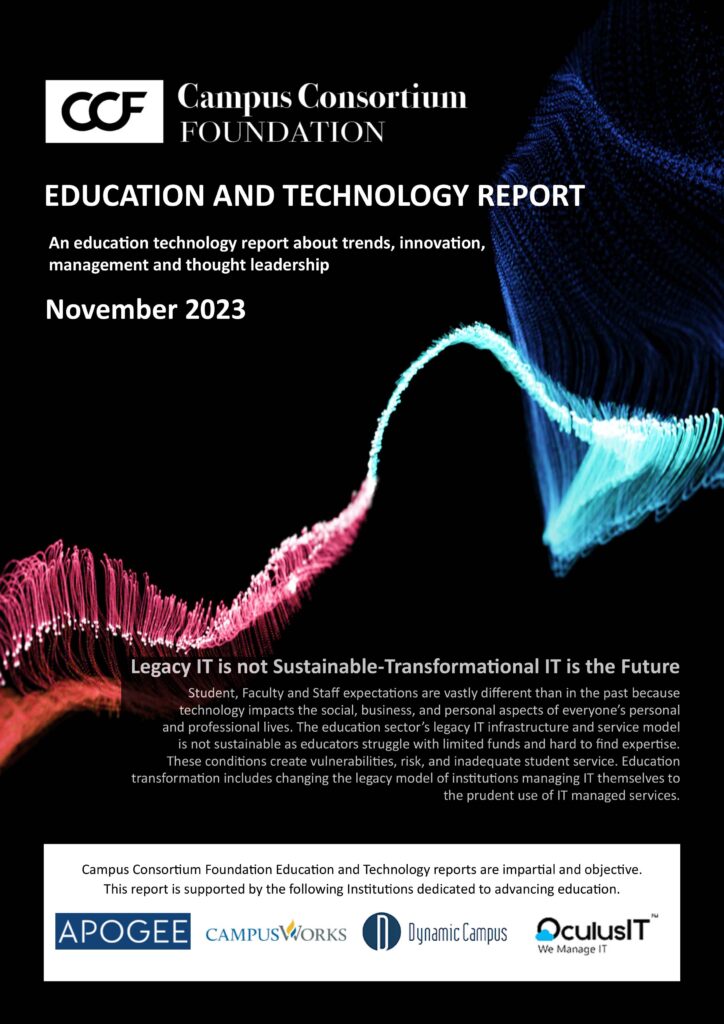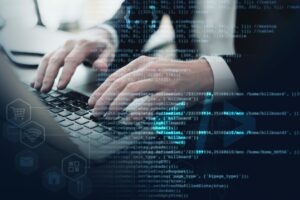 The Covid-19 pandemic significantly affected educational institutions globally. According to a…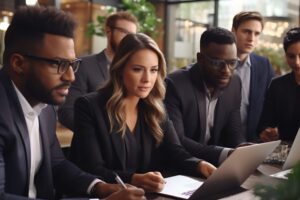 These are valid requests that must be resolved. As much as…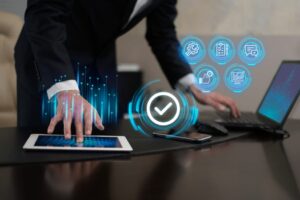 As a CIO I was contacted by law firms and government…

We count on our members to willingly contribute and participate in our community engagement activities: Thought Leadership via Our Monthly EdTalks Broadcast